A dose of reality served up with lots of laughs from Tana
This guy has a lot to say, and he says it with a serious dose of reality mingled with jokes, mingled with some good ole' Trini picong.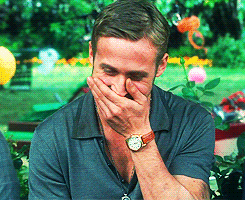 What started from peer pressure, paved the way for Colin to express himself on the Log (as he calls it), as well as it opened up some bigger opportunities. He's now a television personality hosting a segment on CNC3 "Feteing with Tana" and pens a recurring editorial in the national newspaper, the Trinidad Guardian.

If you've been following this podcast, you know that I love showcasing people that take something they love and turn it into a career path. Though this isn't yet his bread and butter, or as Colin puts it "he have dog food to buy" ...and this log isn't feeding his puppy just yet! But I love that he took something that came naturally to him and that he's good at, he gave it a platform and it resonated with people and is now growing into something that could one day buy the dog food.
Colin has a great handle on taking serious issues and turning it into a digestible piece of reading that will have you laughing out loud at your desk. I caution you not to read the log while in a public place on your phone, unless you want people looking over your shoulder at your screen to see what you're laughing at. 
As it's carnival season, his newfound gig on TV and in print is all because of his funny take on reviewing the popular fetes as we gear up for Trinidad Carnival. So keep abreast of all that's happening and don't plan your fete itinerary without first checking in with Tana's log.
Website: tanaslog.net
Instagram: @tanaslog
Facebook: Tanas Log
2 Responses
Leave a comment
Comments will be approved before showing up.
---
Also in Carnival Kicks Musings
  Dream big they say! Well, nothing seems too big or daunting for Carla Chan. Whi...
  For as long as I've been a masquerader living in the US, I've been able to rel...
In this episode of In the Mix, we dig into the most popular, mainstream, pop-cul...