Meet Carnival Kicks Ambassador, Lateisha Williams aka CarnivalBae!
From modeling with top Mas Bands in Toronto to starring in the world's first and only carnival reality TV Series Road Ready! The carnival influencer is taking the carnival world over. She has gone viral for her well known instagram  "Carnival Tip Tuesday" where she answers the public's questions about playing mas and has some great hacks for masqueraders. 
Hey Bae, tell our readers a little bit about yourself, where you are from and what's your Caribbean background?
My name is Lateisha, I am 32 years old. I am a mom to a 13 year old daughter. My day Job is quality assurance for a bank. I also am a carnival influencer in Toronto in the Americas and aspire to expand into the caribbean. I was born in Canada. My mother is Jamaican and my father is from Barbados. I love old school dancehall, reggae, and calypso. I love to dance and eat!. I love oxtail and macaroni pie. I love to watch movies. My favorite genres are action and romcom.
How many years have you participated in Caribana? What led you into being so active in the community?
I have participated in Caribana by participating in Mas since I was 18. I modeled Mas at 19 and I originally did not know what we were celebrating or how deep this was rooted until I became more involved and in speaking to band leaders. This was when I found out that this is way more than what others call a "street party", this is really to celebrate our freedom that it is rooted back into slavery. 
Caribana 2022 just happened, how was it? Especially after the COVID-19 Pandemic.
Caribana post-pandemic was pretty good! I found that there were less masqueraders, more stormers (people not in costume). So I guess the excitement was there to see all this beauty and for some people, just to make a pass on the road. They all showed up and until we bucked up on the stormers it was tons of fun, my band had Machel Montano and Voice. Really just a good overall vibe! After waiting two years for Caribana and seeing people again, it was a really happy experience. But, the Stormers did turn the positive experience into a negative one. It got really bad at one point before crossing the stage. They were really ignorant, very entitled and made a bad experience for the masqueraders. They were pushing us, breaking things and we couldn't get through with our feathers.They simply did not care. So that was really hurtful at one point. We were really trying to not let that overtake us or ruin the entire day. Because that happened towards the end of the day, it did have a really big impact. Overall it was a great experience and I was happy to be back on the road.
What Inspired "Carnival Bae" and "Carnival Tip Tuesday"?
I made the page "Carnival Bae'' about 3-4 years ago. I did not know what I was going to do with it. Just post videos and pictures of me modeling back in 2010 and footage from those years. In the last year and a half right before the Miami Broward Carnival, I was interested in being more than a pretty face on social media. Instagram encourages making shareable content, so I thought about what I can teach people or what I have that might benefit others. I realized that people did not understand the difference between Toronto's Carnival and other carnivals. For example we do not have a staple Jouvert, alcohol and all inclusive experiences on the road is not a thing at Caribana. I just wanted to explain to people because I knew it was their first time this year and that's where "Carnival Tip Tuesday" and it blew up from there.
Do you have any other carnival ventures going on at this moment?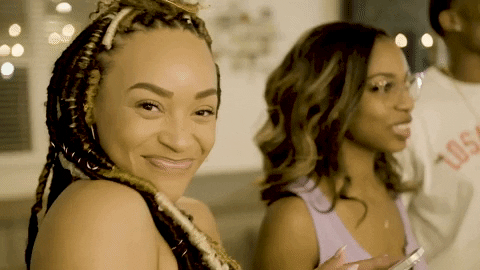 Yes! One of my ultimate Mas goals is to be on a stage for a band launch in Trinidad, Barbados, Jamaica. That's always something that I've always wanted to do. Road Ready has been a really good experience for me, working on public speaking and appearances. It was fun, I learned a lot. You learn that TV editing can make something innocent look not so innocent but I am excited to continue another season this time in Miami. We now worked out kinks from the last season in Orlando, it is going to be bigger and better! It's going to bring a really big push for everyone on the show and around the show into the direction that they really want to go. I've been working with other brands and affiliations and it's always great to have relationships with leaders and staples in the carnival community. Carnival Kicks, it was great to connect, especially becoming an affiliate. I was representing a brand that I stand by not only making them revenue but earning commission as well.
What are your carnival kicks picks and favorites right now?
The Sasha collection! I always go for these wedge boots and they are crazy comfortable. I always tell everybody that at Miami Carnival last year, I had those boots on for nine hours before I had to adjust and get comfortable again. But for boot to last me at least nine hours in one wear with no pain is insanity to me! So thank you so much Carnival Kicks and I will see you on the Road in Miami!
Leave a comment
Comments will be approved before showing up.
---
Also in Carnival Kicks Musings
See what Carnival and Festival boots Carnival Kicks has to offer, upping your style and comfort game.
See what Carnival and Festival boots Carnival Kicks has to offer, upping your style and comfort game.
Learn how to keep comfort a priority while enjoying the fun at Carnival.
Learn how to keep comfort a priority while enjoying the fun at Carnival.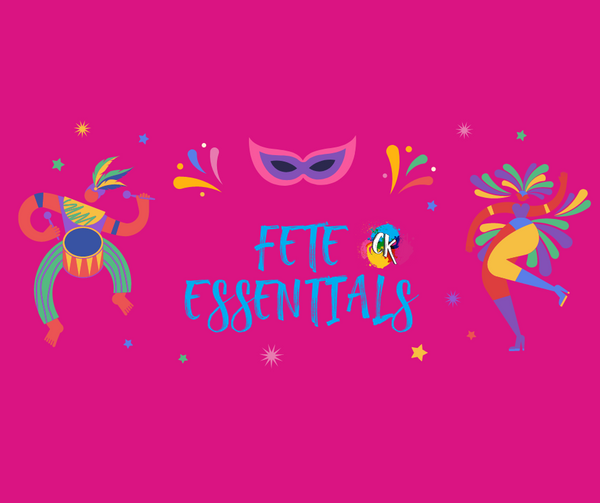 Find out what fete essentials are helpful for enjoying your Carnival and Festival festivities.
Find out what fete essentials are helpful for enjoying your Carnival and Festival festivities.